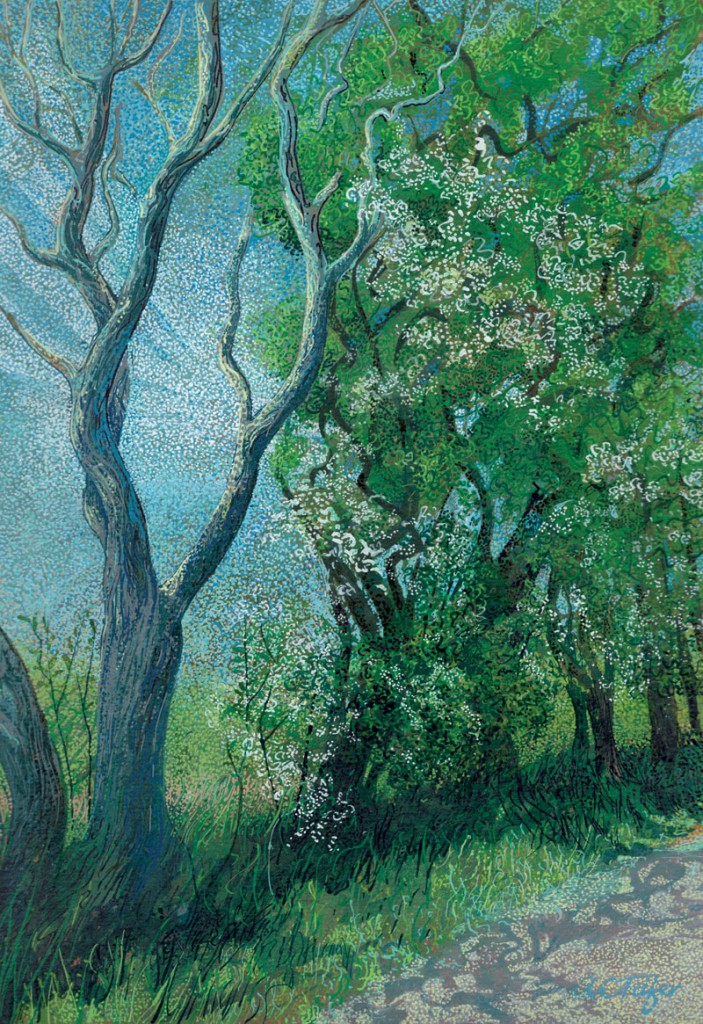 July 16th, 2012 by
actelfer
These trees are just across the road from the Hawthorn trees in The Calligraphy of Hawthorn Trees and Hawthorn Dazzle. I liked the contrast of the dead tree next to one burgeoning with blossom.
This is just under A4, pen and ink, 2012. Available as signed giclee prints: A3 print for £25 + p & p, or A4 for £18 + p & p. The prints of this have turned out especially well.
Original now sold and on its way to Australia!