You can always find a selection of my originals, limited edition prints and cards at my studio: 20b Soughbridge Mill, Kelbrook, Lancs, BB18 6SZ. Just give me a call 0777 3583072. P.S Unfortunately my studio closed to public at the moment, Please look in my online shop (just follow shop link on left hand side of home page). I'm still in the process of filling the shelves so if you can't see a particular print etc just drop me a line art@actelfer.co.uk or call 0777 3583072
My next events are:
Hebden Bridge Art Market – hopefully reopening Saturday 5th December, depending on local restrictions etc. 
Most Saturdays unless at another event.
9 am to 4pm. Lots of art and craft stalls right in the centre of vibrant Hebden Bridge.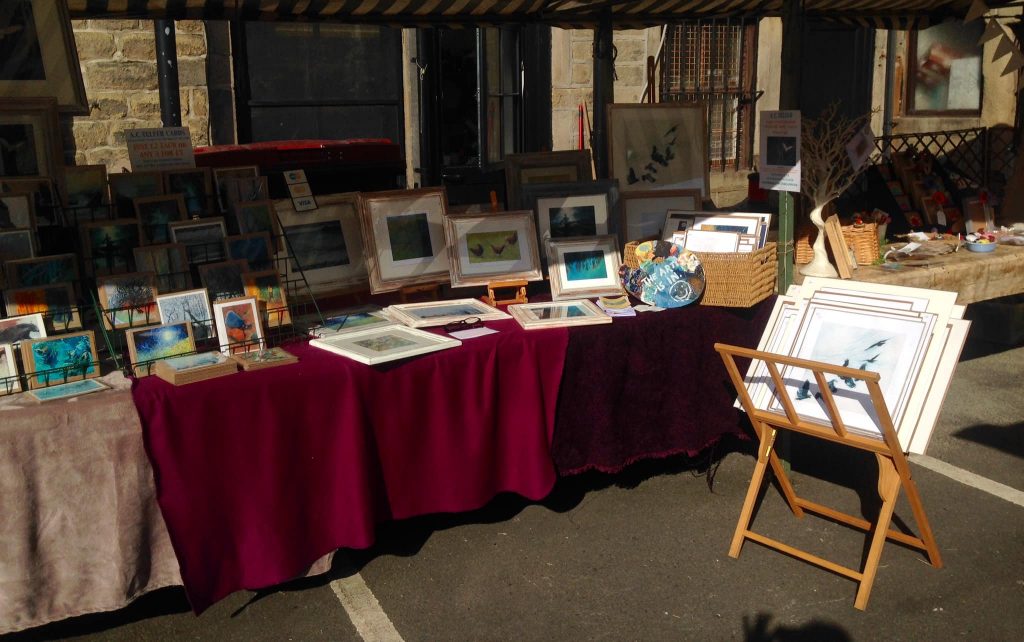 Ilkley Farmers Market –
Fingers crossed that December's event can go ahead on Sunday 6th December 2020.
First Sunday of the month.
The Grove, Ilkley from 10 am to 3pm
More info on their website here.
I am also taking part in a virtual xmas fair online The Baxenden Christmas Fair, Saturday 5th December at 7pm. Details to follow.