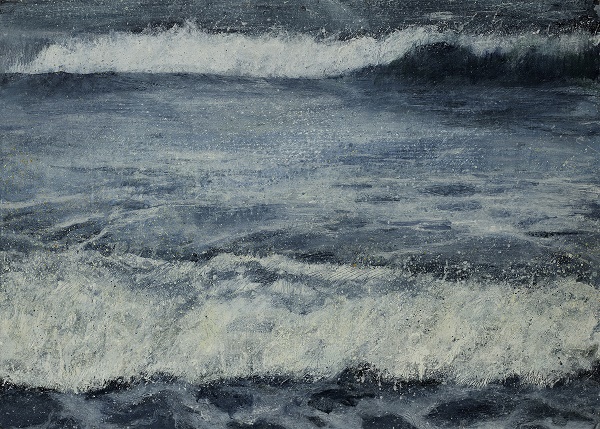 March 19th, 2016 by
actelfer
Acrylic on Board
Sold: Available as limited edition print.
Prints: A4 mounted £20, A3 mounted £55, A2 mounted limited edition (25) £85. To order use contact form below. Payment arranged separately.
For posting you are better having unmounted so it can be rolled into a sturdy tube. Postage is normally around £4.
The same part of Wales as the Boulders series, but a different beach and a different sort of day. It is called Windsurfer because on that particular day there were several of them riding the waves, and because it describes the action of moving air on water so nicely.
[contact-form][contact-field label='Name' type='name' required='1'/][contact-field label='Email' type='email' required='1'/][contact-field label='Phone number' type='text'/][contact-field label='I would like to order' type='select' required='1′ options='A4 £20,A3 £55,A2 ltd edition £85'/][contact-field label='I would also like to know prices unmounted.' type='select' options='yes,no'/][/contact-form]