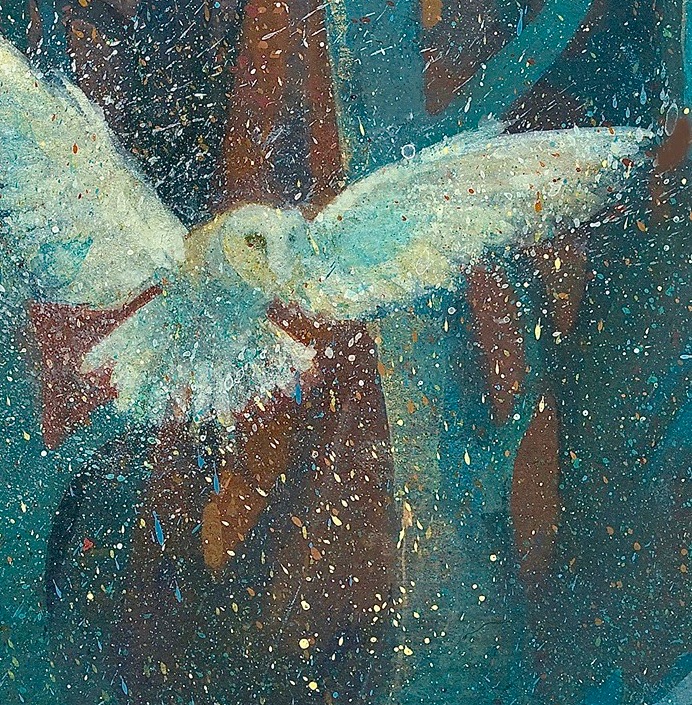 November 24th, 2019 by
actelfer
Softly, Softly
Artist Inks on watercolour paper
A barn owl swooping, silently and softly, whilst travelling over the tops from Colne to Hebden.
291 x 350mm
£250 unframed or £300 framed in reclaimed and upcycled frame by my own fair hands! Picture to follow.

PRINTS:
A4 ish (180 x 216mm) £22 unmounted, Printed on lightly textured archival paper.
A3 ish (350 x 291mm) limited edition (of 25) printed on archival heavy watercolour style paper, £85.