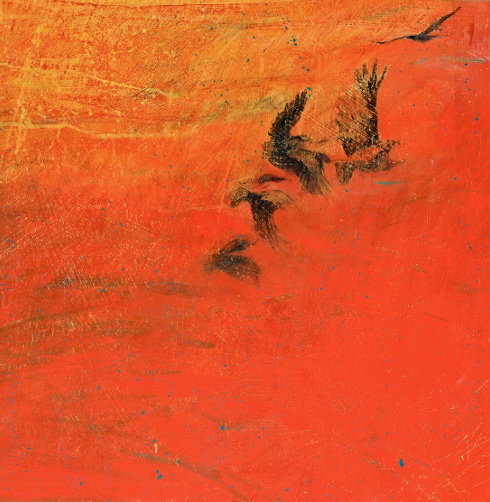 March 6th, 2015 by
actelfer
Acrylic on Board.
£400 framed
Currently at Studio & Gallery 22B
Available as a print:
A4 £20, A3 £55, A2 £85
Possibly one of my last jackdaw paintings. I feel that I may be coming to the end of this series now. There a couple more on the go that I will fiddle around with to see what happens. But what will carry on is the textural and layered style of painting. I am enjoying that. UPDATE November 2018. I have now turned this picture into a square picture! I was not happy with the left hand side and came to the conclusion that it was unnecessary – so off it came! Prints are still available of the original vista though.