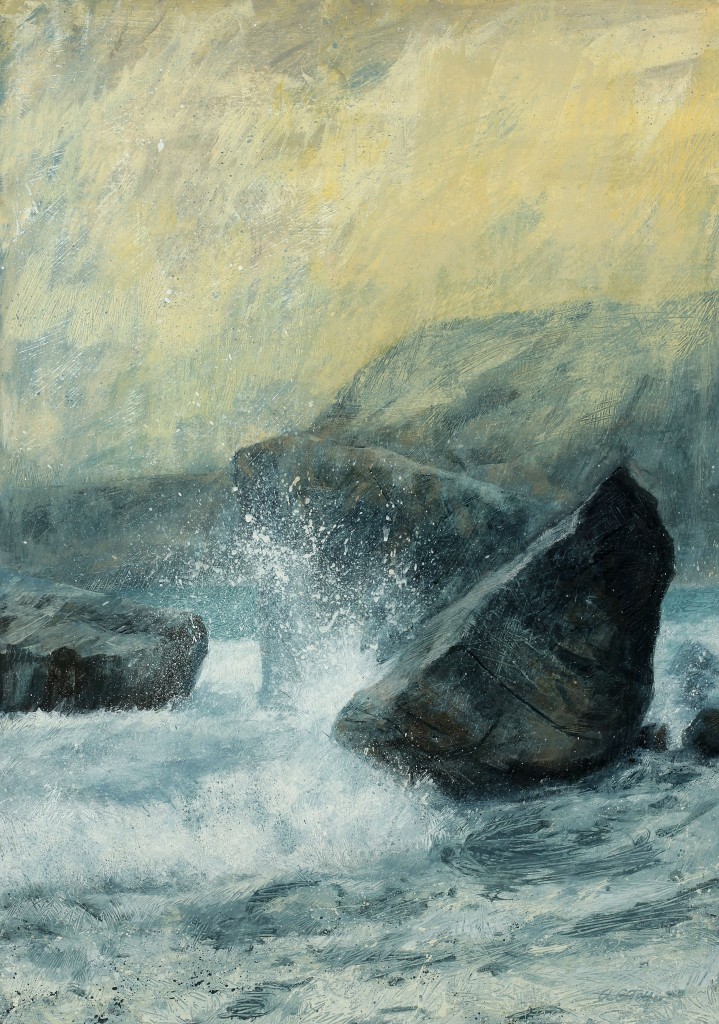 May 24th, 2015 by
actelfer
Boulders II
Acrylic on Board
57x81cm
SOLD
Also available as a print:
A4 mounted                        £20
A3                                          £55
A2 signed limited edition, mounted     £85
Please note that due to my pictures varying in size shape, the print sizes are only a guide.
This was the first painting of my Boulders series, though is number 2 as it was preceded by a drawing. It is currently (until end of July) being exhibited at Longitude Gallery in Clitheroe.
Here are some of other paintings from the series, also at Longitude at the moment.
[contact-form][contact-field label='Name' type='name' required='1'/][contact-field label='Email' type='email' required='1'/][contact-field label='phone number' type='text'/][contact-field label='print or original ' type='select' required='1′ options='Original,Print'/][contact-field label='How can I help you?' type='text'/][/contact-form]