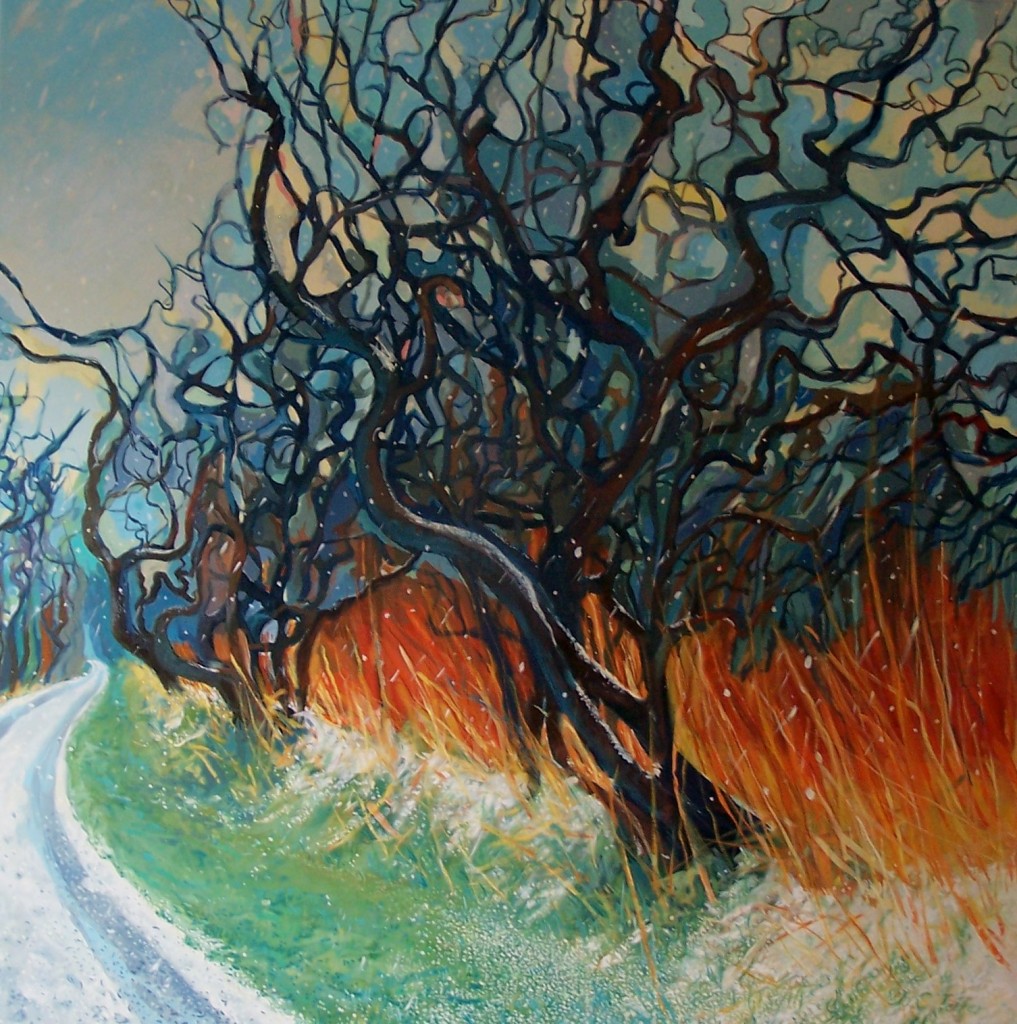 May 3rd, 2012 by
actelfer
This is one of several pictures of Greenberfield Lane is Barnoldswick. It was a miserable winters day and we were walking the dog. It then started snowing – that first slightly sleety in your eyes kind of snow of winter.
oil on canvas and 1m x 1m.
Original painting now sold and residing in Cumbria.
A2 (but squared off) signed giclee prints are £45 and A3 £25 plus p and p.