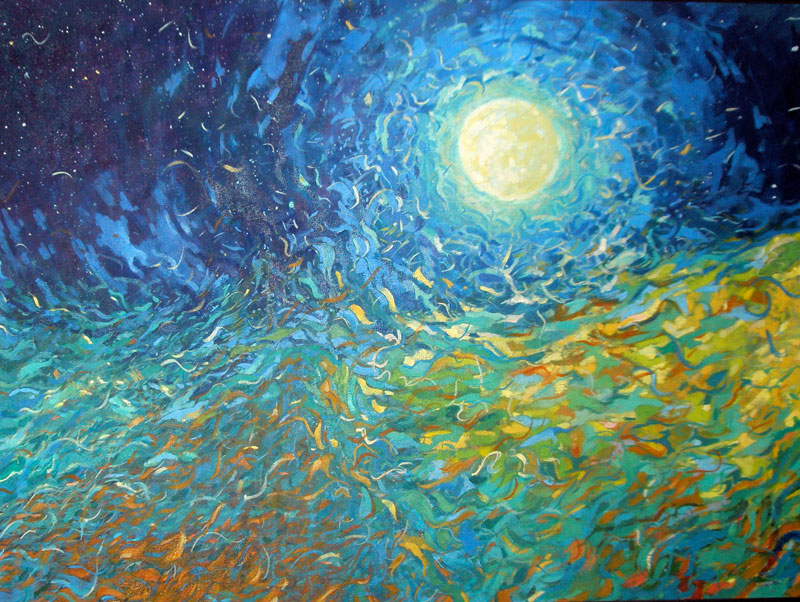 November 16th, 2010 by
actelfer
0 responses to ""Look at the Moon", said June."
Oil on canvas, 2008
The original is now sold, but is available as a print – see details below.
This painting is often admired by people who would love to buy it "if only they had the money"! Hopefully one day it will find a home with someone who realises that if they have got enough money for a new tele or weekend away then they could choose to spend that money on art too! In the meantime, I enjoy having it at home as it is one of the first 'proper' paintings I did when I started to reconnect with my art about five years ago. The title is the story of the painting. I was getting a lift home from work with my friend June one winters early evening. As we drove along the road from Colne to Kelbrook, near the Craven Heifer, we suddenly spotted the moon, which was absolutely enormous, virtually balancing on the edge of the hill. My friend June suddenly exclaimed "Look at The Moon!"
Also available as an A3+ print for £35 or A2 for £45.